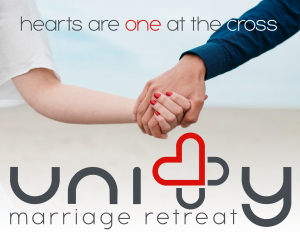 Mark your calendars and plan to join us on March 4th & 5th for our next marriage retreat! The theme for this retreat will be "Unity: Hearts are One at the Cross". 
We have a great lineup of couples who will be speaking and sharing at the retreat! Each couple is a part of our leadership team and will address a unique and important aspect of unity within marriage.
How do we maintain unity in the midst of trials and challenging circumstances?
How do we cultivate unity throughout the many diverse seasons of life and marriage?
How can we rightly use our words to develop greater closeness and relational oneness?
What role does physical intimacy play in unity and harmony within marriage?
As we explore the answers to these questions we will continually find ourselves at the foot of the cross, where God's love and grace is so powerfully magnified! Please plan to join us on March 4th & 5th, and please pray that the light, glory, and grace of Christ would be seen in our lives and in our marriages! 
Retreat Registration & Information
March 4th, 6pm to 9:15pm & March 5th, 8am to 1pm
Cost is $40 a couple (Scholarships Available: to apply for a scholarship fill out this form)
Includes dinner on Friday night and breakfast on Saturday morning
5 encouraging and helpful sessions presented by 5 different couples
Includes a free book, your choice of one of the following: 1) When Sinners Say I Do: Discovering the Power of the Gospel in Marriage by Dave Harvey; 2) 

Love That Lasts: When Marriage Meets Grace by Gary and Betsy Ricucci; 3) 

Cherish: The One Word That Changes Everything for your Marriage by Gary Thomas
How to Register:
You can register online here: hsc.churchcenter.com/registrations/events/1123368
Please register and enter info for both you and your spouse. Each spouse will cost $20 to register for a combined total of $40 per couple.

 You don't have to pay online; you can pay by check by placing it in the box on the retreat table in the foyer (please make checks out to "Habour Shores" and put "marriage retreat" in the memo line).
Speakers & Session Descriptions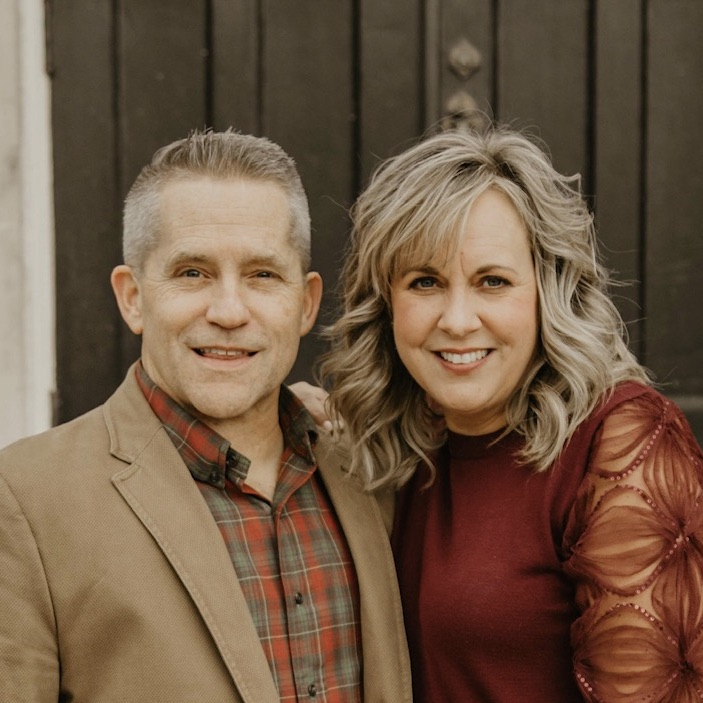 Stephen & Lora Schultze
Words of Grace – Building Blocks of Unity The right word, spoken at the right time and in the right way is described as beautiful artwork (Proverbs 25:11), but much of the time the skill demonstrated in our verbal artwork has the appearance of a toddler's Sunday School artwork…not a lot of effort nor skill involved. That's concerning, since the tongue can be either a destructive weapon to destroy our marriage or an instrument of healing to bring life and unity to our marriage. In this session, we'll explore the inner transformation and the practical wisdom necessary to learn to speak to one another and about one another in a way that "is good for building up, as fits the occasion, that it may give grace to those who hear" (Ephesians 4:29b).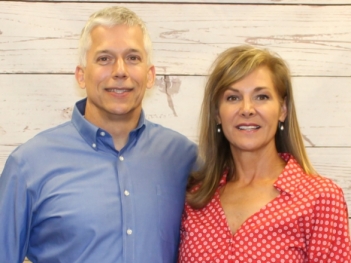 Dwight & Celeste Lindman
Back to Eden: Marriage was meant to be a unified, loving team effort with no shame or selfishness. Can we head back that way or does our marriage have to be much less? In this session we explore how unity in marriage got to be so hard and how our great Redeemer gives us the direction and strength to cultivate the marriage He designed and we all desire (even if we don't know it).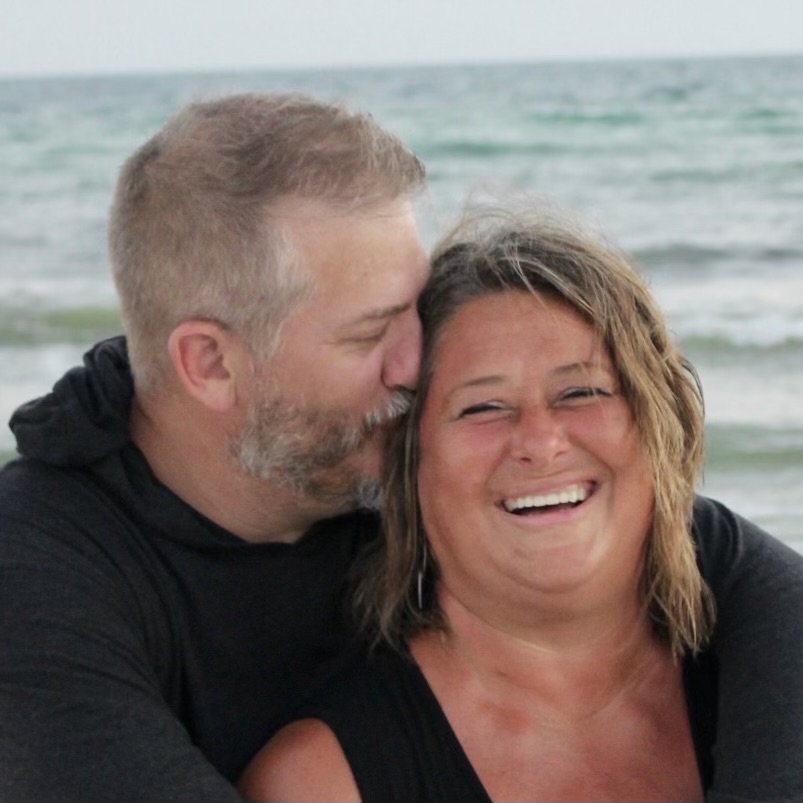 Jeremy & Traci Slate
When Trials Come: Can We Remain on the Same Page? When the trials of life come at us, is it possible to stay on the same page as your spouse? What if you disagree about the solution or get crossways in communication through the trial? Is it possible to remain unified during difficult times? How do we do that? Join us as we explore God's Word and share from our personal examples of how to not just survive the trials but to use them to glorify God and grow closer together.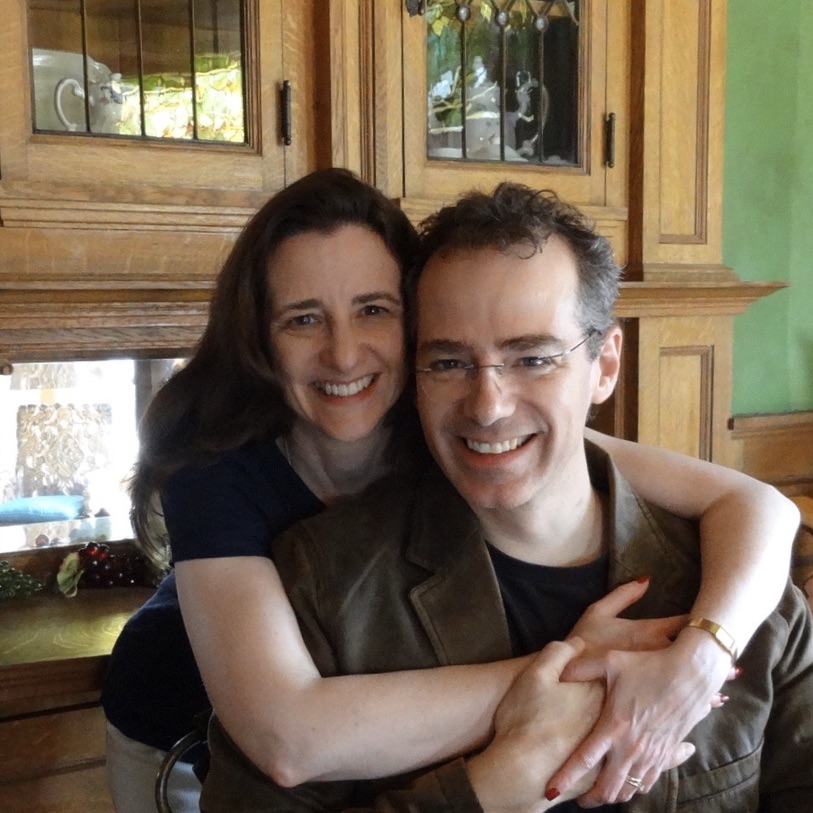 Rob & Cricket Blair
The Gift of Intimate Touch: Sexual intimacy in marriage is a good gift from a good God that unifies a couple in oneness. Our hope is to encourage couples, as Christ followers, to sacrifice and serve one another with the power of intimate touch.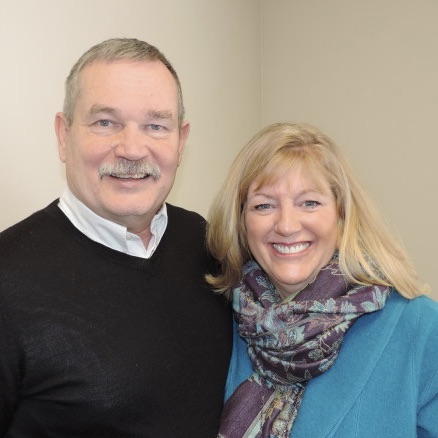 Fritz & Lynette Good
Transitions: Growing in Unity Throughout Life's Transitions As Paul Tripp writes in his book, What Did You Expect, the following are three commitments which every couple should make for cultivating unity in their marriage, throughout the many diverse seasons of life: 1) We will give ourselves to a regular lifestyle of confession and forgiveness. 2) We will make growth and change our daily agenda. 3) We will deal with our differences with appreciation and grace. 
Friday, March 4th:
6:00pm – Dinner
6:50pm – Session 1 – Words of Grace – Building Blocks of Unity
7:40pm – Cross-Fit Marriage
7:50pm – Activity
8:20pm – Session 2 – Back to Eden
9:15pm – Dismissal
Saturday, March 5th:
8:00am – Breakfast
8:40am – Testimony
9:00am – Session 3 – When Trials Come: Can We Remain on the Same Page?
9:50am – Marriage Counseling
10:00am – Session 4 – The Gift of Intimate Touch
10:50am – Break
11:10am – Q & A Panel discussion 
11:50am – Session 5 – Transitions: Growing in Unity Throughout Life's Transitions
12:40 – SYMBUS
12:50 – Wrap up
1:00pm – Dismissal – We encourage each couple to go out on a lunch date and discuss the retreat before heading home.